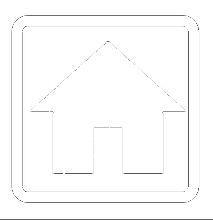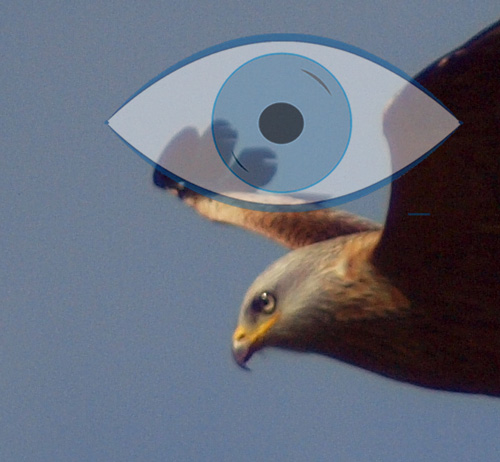 CFA7 works
Where its all happening ... see also, M25 slip roads
Harvil Road
12-Mar-2018
Court report by Sarah Green. Thanks for the donations !
20-Feb-2018 - Grayling gets an Injunction
"Chris Grayling persuaded a High Court judge to bar environment campaigners against the HS2 route ... from staging unlawful demonstrations at a construction site."
See coverage in Daily Mail, Guardian, & Green Party reaction.

18-Feb-2018 - Protestors in Court ?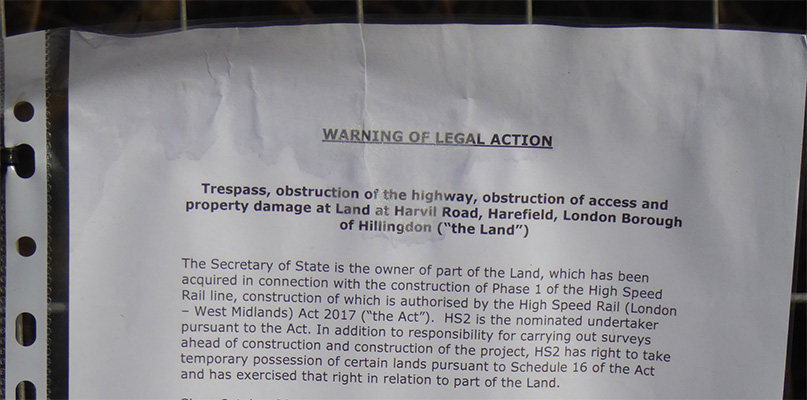 "On Monday 19th February 10.30 at Rolls Building, Fetter Lane ECA 1NL, High Court of Justice, the Secretary of State for Transport and HS2 Ltd are claiming injunctions against 8 defendants 2 of whom are unnamed. For the hearing on Monday we are trying to collect £300 for the solicitor. We have been told there will be a full court case and are fundraising for this also. If you are free it would be great to see you at court." (Sarah Green)
Support the Protestors - Donate Here
21-Nov-2017
Notification posted adjacent to site of survey work, although it is clearly construction. See this drone video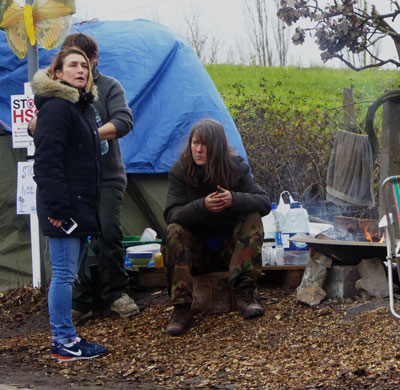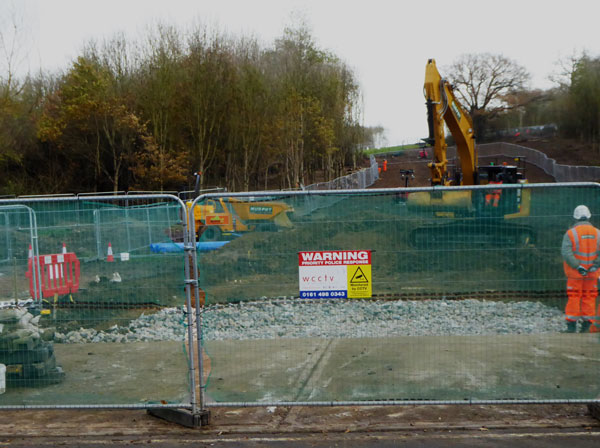 18-Nov-2017
HS2 Ltd answer some of the outstanding questions here. (No date, so no idea when it was posted). Claim that no bats or badgers are present, & ecological surveys were carried out this year.
26-Oct-17
Recent developments -
See Victims of HS2 for ongoing coverage
4-Oct-17
Tree felling in preparation for an access road to the Northolt Tunnel main compound provoked the first recorded protest which delayed HS2 construction. See our Facebook page for more on the protest.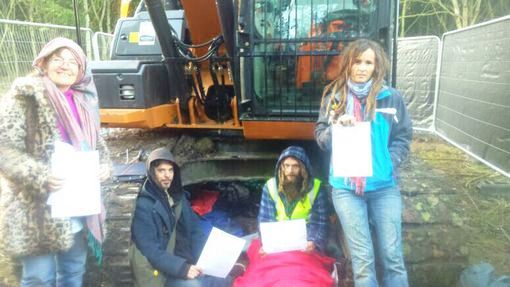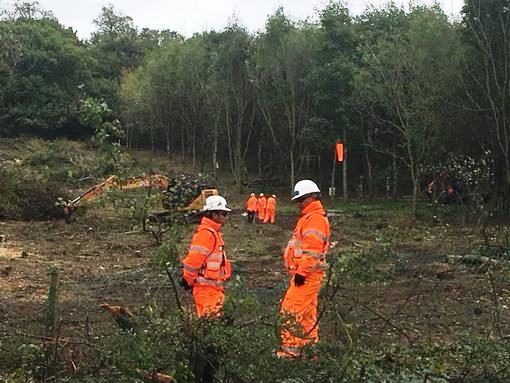 The site is to the east of Harvil Road, between the Chiltern Line bridge and Newyears Green Bourne. Given what else is planned, the future for the rest of the wood looks rather uncertain.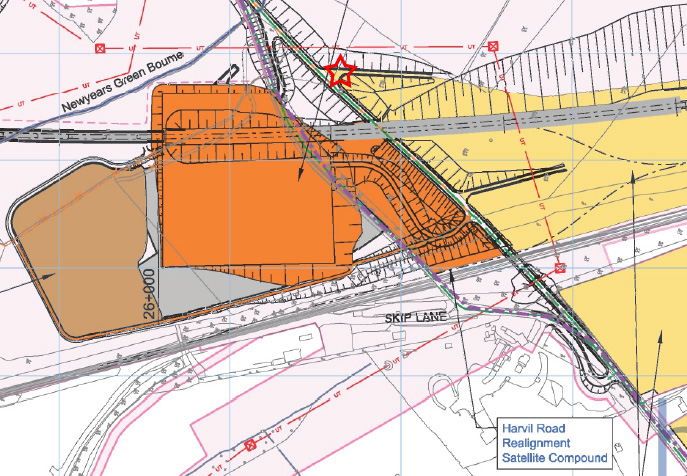 Next day, additional barriers were installed -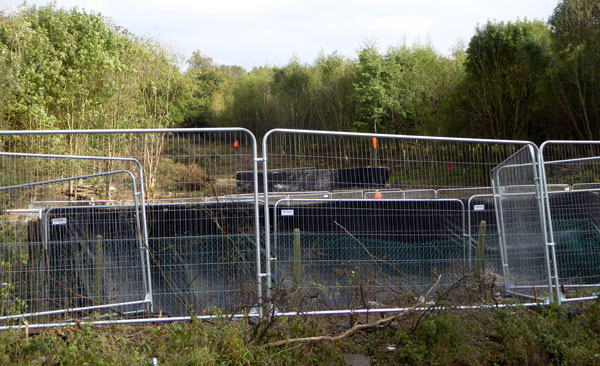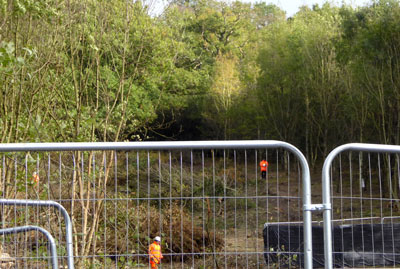 Could there be someting to hide ?
Not a great start ?
The conduct of the works, leading to the temporary occupation, raises issues which HS2 should address -
The site was not identified as an HS2 construction site
There was no notice identifying what work was being undertaken, and by whose authority
Nothing online indicates that any nearby residents had been notified of these works (although a letter had been issued regarding a gas main diversion nearby)
In the absence of any documentation, it is unclear whether any ecological survey has been conducted between the Environmental Statement (December 2013) and the commencement of these works.
Consequently, the concerns leading to the protests appear justified.